Click Below to see our Current Monthly Calendar
https://calendar.google.com/calendar/embed?src=ellm6jgkon9cv5k8jk7t8co42k@group.calendar.google.com&ctz=America/New_York
2018 Upcoming Events to Look Forward Too!
March 13, 2018 – Town Voting Day at EMS Gym (Use EHS Entrance) 8am-7pm
(Recreation Dept. has a table to pick up info on programs and summer camp!)
Saturday March 24th, 2018 Free Easter Egg Hunt at Epping Elementary School Field
(Held each year directly after the PTO Breakfast w/ Easter Bunny!) 10:30am – 11:30am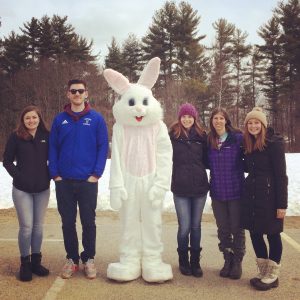 The Epping Garden Club will once again bring Pansy Bowls to town to celebrate the arrival of Spring.
They will also add them to the corner plantings, town hall, library and safety complex
Easter falls on April 1st this year. So theywill have them behind the library on Sat. March 31st as long as the weather allows for them to leave the greenhouse.
Plant them facing east they love sun but besat with dappled.
Remember to water your pansies regularly. One of the most common reasons pansies fail is because they are not watered enough, so if your pansies are not doing well, try watering them more. (if you leave them in their bowls water daily)
You can use a general, all-purpose fertilizer around your pansies to help them grow every 2 weeks or use soil with it already in it. Remove faded/dead flowers to prolong blooming and encourage more flowers to grow.(deadheading)
$15 per bowl or 2 for $25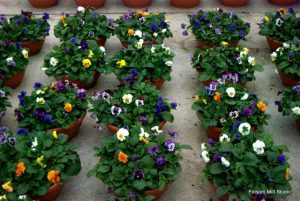 Saturday, April 14, 2018 – 2nd Annual Father Daughter Dance at Epping Elementary School Gym 6-8pm
(Visit Youth Programs Page For more Details)
Saturday, April 28th 2018 – Lamprey River Canoe Race – Sponsored by Epping Lion's Club
See Lion's Club website at www.epping.nhlions.org for race registration form and info.
Last Years 2017 Dates & Events!
May 5,6,7, 2017 – Keep Epping Beautiful Town Wide Clean Up Weekend! (Bags collected by town May 8)
Pick up bags, gloves and map of collection roads at Watson Academy, Town Hall, Town Library
May 29, 2017 – Memorial Day Parade @10am and Cook Out following at the American Legion
Sponsored by the Epping American Legion
Friday, June 23, 2017 – Movie Night at Mary Blair Park, sponsored by EYAA. Movie starts at Dark.
See EYAA website or Facebook Page for details and cost.
July 10 – Aug. 18, 2017 – Epping Parks & Rec. River Otters & Bobcats Summer Camps (6 weeks)
(Visit School Age Youth Page For Reg. form with Details to be posted March 14, 2017 & Available at Voting)
Aug. 19, 2017 – Town Fireworks Display
Saturday, Sept. 9, 2017 – Highnote Music and Hot Air Balloon Festival 2pm – Dark Held at McPhee Farm – Prescott Rd.
Run by Adam McPhee Memorial Foundation Please visit their website at http://highnote.zampa.com/
October 31, 2017 – Goblin's Gala at Fire Dept.! Stop by for some treats and fun!
October 31, 2017 – Town Trick or Treating 5-7pm
December Sunday, Dec. 3th, 2017 3:30-5pm – Town Tree Lighting and Holiday Party at Town Hall. Santa arrives at 4pm! Tree Lighting around 4:45PM.
Sunday, Dec. 17, 2017 Santa will visit Epping neighborhoods with the help of the Epping Fire Department. Routes and times are listed
on the town hall website! Routes start at 3pm. (*Estimated Date based on 2016 schedule)
We do rent out our facility Watson Academy for various events and meetings, just contact Nicole or Marlee via email at eppingrecreation@gmail.com or eppingrecprograms@gmail.com for more information !
Want to advertise your local event? The sign outside of Watson Academy is a great way to do so! Just send us an email with the time, date, and location of your event and we will put it up the week of.
Interested in helping out with Community Events? We can always use volunteers!
Epping Parks & Recreation Department does not receive any tax dollars to run Community Events!
We rely solely on donations and volunteers to offer such events!
If you are interested in helping, please contact Nicole or Marlee at 679-3006 or send us an email.