Epping Easter Egg Hunt, Saturday, April 9 10:30-11:30am EES Field!!!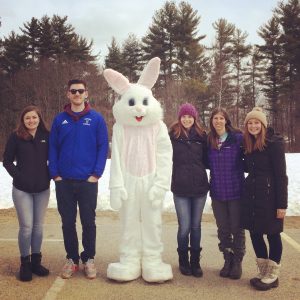 Keep Epping Beautiful Weekend – Town Roadside Clean Up April 22 – April 24!
Join us for our Annual Town Wide Roadside Clean-Up weekend by grabbing some blue bags at Town Hall, Town Library and Watson Academy, filling them with roadside trash and placing the bags out at the road for pick up by the town highway department on Monday, April 25th. Please see link below for more details!
KEEP EPPING BEAUTIFUL WEEKEND FLYER 2022 School Flyer
We do rent out our facility Watson Academy for various events and meetings, just contact Nicole via email at eppingrecreation@gmail.com for more information !
Interested in helping out with Community Events? We can always use volunteers!
Epping Parks & Recreation Department does not receive any tax dollars to run Community Events!
We rely solely on donations and volunteers to offer such events!
If you are interested in helping, please contact Nicole by sending us an email at eppingrecreation@gmail.com.
Lamprey River Canoe Race – Run by Epping Lions Club -April 23 At Mary Blair Park!
From more info., please visit the Epping Lion's Club Facebook page!
Youth Fishing Derby – Fox Run Park – Towle Rd. Epping 8-12noon April 30 – Run by Knights of Columbus
Fourth Annual Father Daughter Dance
Committee being formed for 2022 Father Daughter Dance – please email us at eppingrecreation@gmail.com if you are interested in serving on the committee!